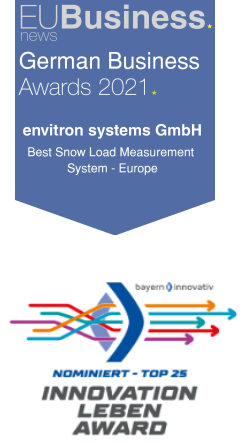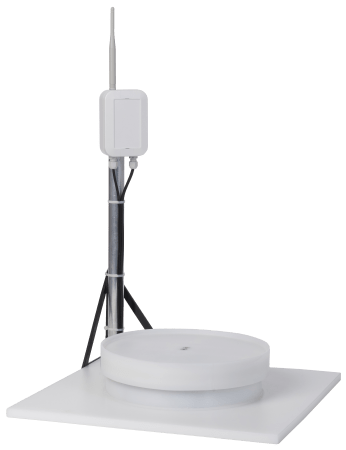 snowcontrol snow load monitoring system
for large roof areas
The patented satellite-based snow load monitoring system is an add-on to our base snow-scale system. It is our solution for monitoring snow loads on very large roof areas or particularly vulnerable areas.
Targeted monitoring of vulnerable roof areas

The snow cover on large roof areas can be subject to considerable fluctuations, e.g. due to snow accumulations caused by roof structures, firewalls or photovoltaic systems and lead to varying roof loads. These fluctuations can only be captured by a multitude of measuring points. Our satellite-based system may be placed, for example, in every line of a photovoltaic system and so precisely capture potential snow masses slipping off any individual row of panels. Furthermore, by applying a multitude of measuring points, the overall load on a flat roof can be captured much more realistically and accurately than by just using one device only.
Satellite-based system overview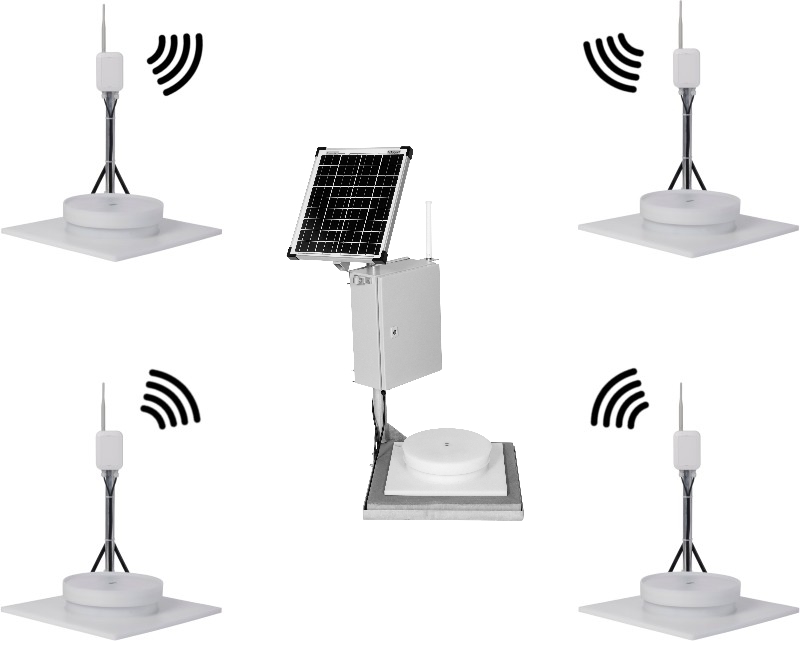 The probing value is submitted to our main base system via WLAN. The snowcontrol satellites operate fully self-sufficient and do not need any cables, wiring or external power supply.
Technical data
Wireless standard: ZigBee 2,4 GHz
Wireless range: >100m
Dimensions: base plate 40 x 40 cm,
Dimensions: probing platform diameter 30 cm, height 9 cm
Measuring unit: kg/m²
Tare weight: 3 kg
Accuracy: +/- 2 kg
Measuring range: 250 kg/m²
(on demand: up to 500 kg/m²)
Material: UV-resistant PVC
Connectors: no connections necessary
Mounting: no fixing necessary
Power supply: AGM battery (operates over 3 years)
Alternatively delivered with solar panel